Created: Apr 10, 2019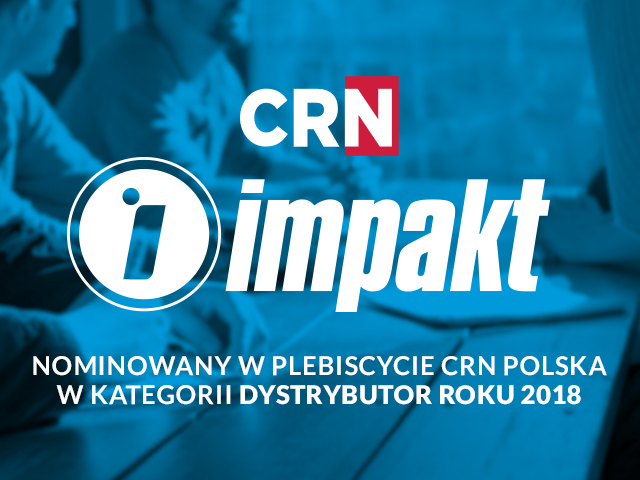 In the CRN poll the readers votes matter a lot. So it makes us even more excited about the nomination of the Impakt S. A. and the brand Power Walker, which is the part of our product offer.
Category: Distributor of the year 2018 – Impakt S.A.
Category: Manufacturer of power supply and air conditioning systems 2018 - Power Walker
Therefore, we would like to invite you to vote you for us (details below).
About the poll
CRN Poland is an industry-specific, professional monthly B2B magazine, designed for IT companies. It is an influential publication and consulting service, which deals with current analysis of market trends, and describes key events for the industry. The editorial board of CRN Poland also publishes a quarterly magazine "Vademecum VAR and integrators" dedicated to integrators of advanced IT solutions. The CRN Poland poll has been held since 1998. Its aim is to highlight the people and companies that have the most influence on the distribution channel of the Polish IT industry.
While voting this year you have a chance to win attractive prizes f.e. laptop, gift certificate and much more.
Voting lasts until 06.05.2019 of the year!
HOW TO VOTE?
- Go to the CRN page.
- Login or register.
- Vote for selected candidates in each category.
- Answer the competition question.
- Send the form.
Link: https://www.crn.pl/artykuly/wydarzenia/glosowanie-w-plebiscycie-crn-polska