Created: Mar 5, 2020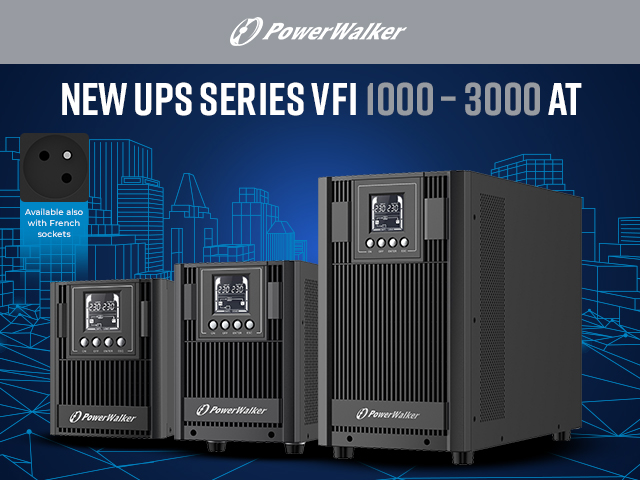 Rapid technological advances enable us to purchase new, sophisticated, and energy-hungry devices.
It is worth, however, to take care of their stability and safety, essentially granting our product a longer lifecycle.
By deploying the VFi AT series UPS from Powerwalker, you will minimize the occurrence of occurrences mentioned above. On-Line topology with the double conversion and zero transfer time makes the transition between power supplies completely unnoticeable for the supported end-devices.
Pure sine wave on the output sockets of these UPSs is the safest option as it will protect all types of devices (even those equipped with a motor). A universal option, so you don't have to think hard about which uninterruptible power supply to choose.
EU STANDARD SOCKETS
German manufacturer of UPSs – Powerwalker – offers UPSs with most popular sockets compliant with EU standards – French and Schuko, which we use every day! Of course, we also have a choice of models with UK sockets.
WHAT DOES THE TECHNICAL SPECIFICATION LOOK LIKE IN A NUTSHELL?
Various UPS output power variants are available, ranging from 1000VA up to 3000VA.
Communication with other devices is straightforward. PowerWalker UPS is equipped with the following ports: RS-232, USB with HID support, and 2x RJ-11/RJ-45 with surge protection.
Centrally located LCD display allows you to access the essential information about the UPS operation easily.
All in all, If you care about the safe, uninterrupted operation of your devices even in emergencies, choose the new VFI AT UPS series from Powerwalker!