Created: Jun 20, 2018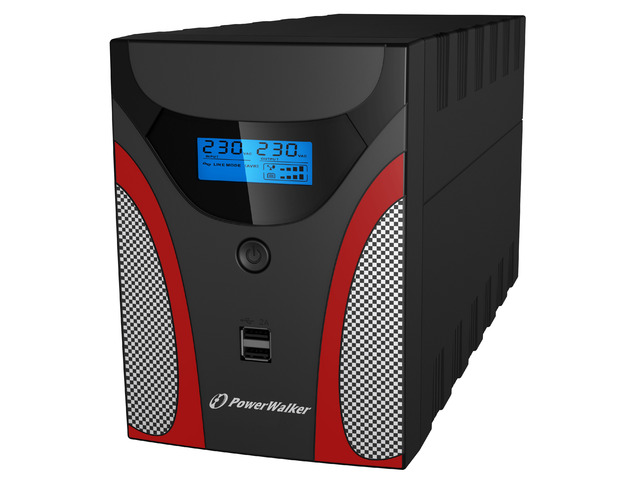 The power outage is a real nightmare for every competitive or casual gamer. It always comes unexpectedly and what a chaos it leaves behind - unsaved progress in the game, interrupted gameplay and indescribable anger. German manufacturer of uninterrupted power supplies - PowerWalker, now has a sensational solution to this very annoying problem - VI GX series of gaming UPSes.

VI GX series UPSes from PowerWalker stand out with their characteristic design that will surely suit gamer's taste. Of course, the look is not everything - the UPS has powerful batteries inside, while their amount, power and backup time, fully depend on the chosen version of gaming UPS.

PowerWalker's portfolio of gaming uninterrupted supply solutions contains products with power scope ranging from 650 to 2200VA (360-1200W). The most efficient UPS models will certainly suffice to safely support even the most professional gaming machines, for a few minutes, which is enough time to save the progress of your gameplay.
Moreover, that is not the end of this product's upsides. The manufacturer has made every effort possible to ensure that the UPS installation, thanks to HID support, is quick and easy – henceforth, there is no need to install any additional software.

On top of that, gaming UPS also has surge protection for R11 / RJ45 ports (both on entrance and exit), thus protecting sensitive network equipment and other connected devices against voltage fluctuations.

Lastly, this UPS during its operation remains quiet and does not irritate players during long gaming sessions, where maximum focus is required. There are 2 USB ports located on the front panel of UPS, thanks to which users can also charge their phones, tablets or any other portable devices.