Created: Jan 31, 2020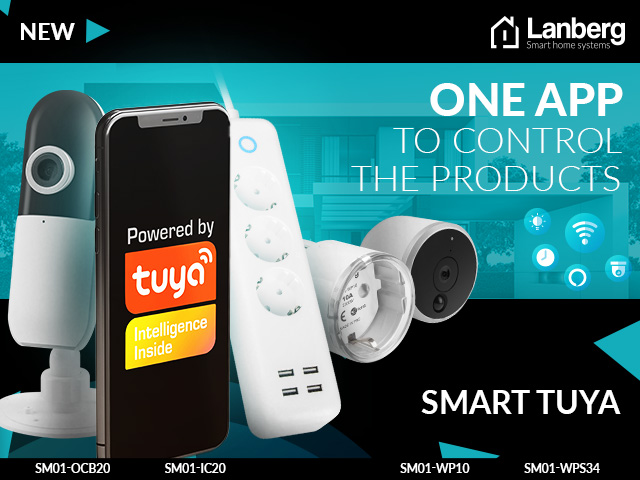 What a few years ago was a futuristic vision straight from Sci-Fi movies, now it is becoming more and more popular in our homes. Obviously, we are talking here about SMART HOME devices - which, thanks to the connection to the network, allow the household members to remotely control them or use a variety of other features.
The Polish producer, best known for active/passive network solutions, also focused on the development of this product group. Lanberg Smart Home Systems is a completely new subgroup of intelligent IoT (Internet of Things) devices.
Tuya Smart is the IoT platform that was used to create the new range of intelligent home appliances. This app allows simple configuration and control via smartphone or with voice-assistants to be able to create a truly personalized "Smart Home". Available on mobile devices with OS / Android OS, the app is available for free to download from the App Store/Google Store.
In this Lanberg product group, at the very beginning, we can find:
- Smart IP surveillance solutions