Created: Feb 26, 2019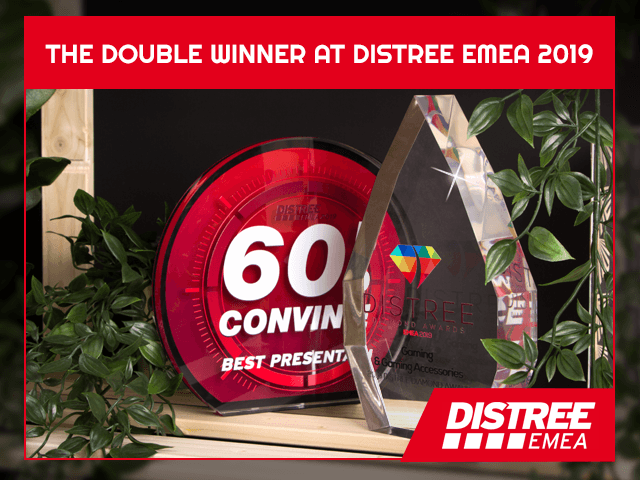 We are pleased to announce that our company received two awards during the Distree EMEA 2019 final ceremony.
- 1st place - "Genesis" as the best brand, providing gaming accessories,
- 1st place - in the contest '60 sec to convince' for the dashing presentation of the adapter Genesis Tin 200.
Distree is a very prestigious, international event focused on the consumer channel for ICT products and consumer electronics. It combines one-on-one meetings, conferences and exhibition. Participants get acquainted with the latest technological innovations and offers of exhibitors from around the world.
It's a great honor for us to receive this awards and a reflection of the work and efforts we put into our products every day.
These will certainly give us a boost of motivation to action and further improvement of our products.
Thank you very much for your trust!